Wednesday, 15 February 2017 15:45
Courses:
Ancient and Medieval History of China
Architecture of the Great Mughals
Basic Aspects of Protest from Lower Social Strata in Ancient and Medieval China
Buddhism
China and the Nomads of Central Asia in Ancient and Medieval History
Ethnography of China
Geography of China
History and Geography of Central Asia
History and Geography of India
History of Cambodia
History of Ideological Doctrines in Asian Countries
History of Japan
History of Pakistan
History of Russian-Siamеsе Relations
History of Modern Social Thought in China
History of Vietnam
History, Geography and Ethnography of Korea
History, Geography and Ethnography of Mongolia
History, Geography and Ethnography of Thailand
Medieval History of Southeast Asia
Modern History of Southeast Asia
New and Modern History of Asia and Africa
New and Modern History of China
Official Mongolian Documents of the XVII-XIX Centuries as Historical Sources
Political and Economic System of Modern India
Political and Economic System of Modern Japan
Political and Economic System of Modern Korea
Political and Economic System of Modern Thailand
Political and Economic System of Modern Vietnam
Political History of South Vietnam
Political System in the People's Republic of China
Problems of Chinese History (XVII-XVIII Centuries)
Religious and Political Situation in South Vietnam
Russia and China: Developments in Mutual Perception, Images and Stereotypes
Secret Societies in China in the XVIII - early XX Centuries
Sources оn Ancient and Medieval History of China
Sources оn the History of India
Sources оn the History of Japan
Sources оn the History of Mongolia
Sоurсеs оn the History of Vietnam
Traditions of Historical Development and Modernisation (a Case of Indochina)
The Economic System in People's Republic of China
Western Historiography оn East Asian Civilisations.
The Department offers training in the following areas of specialization: History of China, History of India, History of Korea, History of Vietnam, History of Vietnam and China, History of Malaysia and Indonesia. In addition to compulsory disciplines specified by the curriculum of history departments, students can choose from the following special courses and seminars: General and Specific in the Historical Development of Ancient and Medieval China, Secret Societies in China in the Modern Period, Traditions and Innovations in Chinese Folk Utopia in the Modern Period, Characteristics of Development of Major Regions in the PRC, Issue of Cultural Heritage in Contemporary China, Ancient Chinese Mythology, Everyday Life in Korea in the 16th-19th Centuries, North Korean Political History, History of the Delhi Sultanate, Muslim Movements in Indian Social Thought in the Second Half of the 19th Century, History of Manchuria in the 12th-19th Centuries, System for Conflict Management in South Vietnam in the Middle of the 20th Century.
The Department of History of the Far East Countries was established in 1949. Orientalist historians G. V. Efimov, L. A. Berezny, E. Ya. Lyusternik, D. I. Goldberg, N. V. Kuehner, and L. V. Zenina restored the tradition of teaching the history of the Far East countries that had been laid down in the nineteenth century by V. P. Vasilyev and S. M. Georgievsky.
In the 1950s-60s, the Department focused on the study of national liberation movements and international relations in the Far East (G. V. Efimov), contemporary history and historiography of Chinese history (L. A. Berezny), ancient and medieval Chinese history (G. Ya. Smolin), traditional Chinese historiography (B. G. Doronin), the history of secret Chinese societies and sects (B. M. Novikov), modern and contemporary Japanese history (D. I. Goldberg, L. V. Zenina), the issue of colonialism and national liberation movement in India (Yu. V. Petchenko), Russian-Indian relations (E. Ya. Lyusternik). New divisions were opened in the 1960s, including History of Thailand and Burma (B. N. Melnichenko), History of Indonesia (P. М. Movchanyuk) and History of the Philippines (B. G. Doronin). In the 1970s-80s, the research interests of the faculty turned to Chinese social thought (V. F. Gusarov, N. A. Samoilov), and religious and political history of Vietnam (V. N. Kolotov).
In recent years, the Department has been joined by specialists in the history of the countries of South-East Asia. From 1991, the Department has been exploring the relations between Russian and the countries of Eastern, Central, and South-East Asia, including the work of Russian Orthodox missions in these regions. The Department maintains links with universities and research institutions in Europe, America, Far East, and South-East Asia.
Tuesday, 21 February 2017 16:42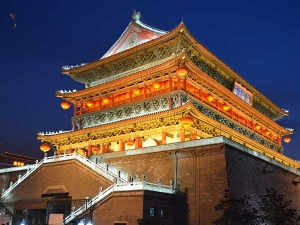 Public relations coordinator
Languages taught:
Chinese, Middle Chinese, Old Chinese.
Courses:
Aesthetic Features of the Poetry of the Tang and Song (VII-ХIII Centuries)
Chinese Grammar Theory
Chinese Epigraphy
Chinese Ethnopsychology
Chinese Medieval Philosophical Writings
Chinese Oral Narrative Tradition
Chinese Phonology
Chinese Press
Chinese Borrowings in Kоrеan
Classical Chinese Language
Classical Chinese Literature
Classical Chinese Novel
Dictionaries in Chinese Studies
History of Chinese
Introduction to Chinese Studies
Lexicology of Chinese
Life and Writings of Yuan Zhen
Life and Writings of Lao She
Old Chinese Language
Old Chinese Grammar
Poetics of Classical Chinese Verse
Reading Chinese Fiction
Spoken Chinese
The Classical Chinese Novel "Dream in the Red Chamber"
The Novel of the Tang Dynasty
Three Teachings
The Department of Chinese Philology is one of the oldest at the Faculty of Asian and African Studies: Chinese started to be taught as early as in 1855. The establishment of the Department and the first scientific school of Russian Chinese studies is inseparable from the name of Academician B. P. Vasilyev (1818-1900). In the second half of the nineteenth century and early twentieth century, prominent sinologists worked at the Department including D. A. Peshchurov (1833-1913), S. M. Georgievsky (1851-1893), A. O. Ivanovsky (1863-1903), P. S. Popov (1842-1913). Between 1910 and 1940, the study and teaching of Chinese philology was taken to new heights by Academician V. M. Alekseev (1881-1951) and his students Yu. K. Shchutsky (1897-1938), B. A. Vasilyev (1899-1937), A. A. Dragunov (1900-1955), A. A. Shtukin (1904-1953), K. I. Razumovsky (1905-1942). For many years leading experts in the field of Chinese studies taught at the Department, including G. F. Smykalov (1877-1955), B. I. Pankratov (1892-1979), V. V. Petrov (1929-1987), V. A. Velgus (1922-1980), Pan In (1928-2009), and N. A. Speshnev (1931-2011).
The Department of Chinese Philology for decades successfully trained highly qualified specialists in various field of Sinology; among the alumni were such renowned Russian orientalists as B. L. Riftin, academician of the Russian Academy of Sciences, Prof. E. A. Serebryakov (who headed the Department for 37 years), Prof. L. N. Menshikov and numerous other distinguished scholars who worked both at St. Petersburg State University and other major research centers in Russia.
Our ample scientific and teaching potential allows us to provide well-rounded fundamental education in classical and modern Chinese language and literature, as well as in the disciplines that are inextricably linked with traditional philological fields of study (such as, for instance, traditional Chinese culture, mythology, ethnopsychology, etc.). A significant proportion of students undertake study trips to China. Compulsory courses include Theoretical Grammar, History of Language and Literature, Ethnography, Geography, and History of China.
The Department of Chinese Philology long served as a scholarly and teaching base for emerging fields of study in Oriental linguistics and literary studies, which subsequently often gave rise to independent departments at the FAAS. The most recent has been the Department of Korean and South-Eastern Philology opened in 2011.
Prof. A. G. Storozhuk has headed the Department of Chinese Philology since September 2011.
On 13 December 1993, with support from the General Consulate of the Chinese People's Republic, the St. Petersburg Center for Chinese Language was established, which forms part of our Department. This has contributed to the development of extensive international ties at the Department. The General Consulate has donated a vast collection of valuable books, which has helped enhance Chinese language teaching.
Under the guidance of Education Department at the General Consulate of China, from 2004 the Center for Chinese Language annually conducted the Chinese Language Test (HSK— 汉语水平考试), as well as Chinese Bridge — 汉语, a regional student competition. Following the establishment in 2005 of the Confucius Institute (in operation from 2007), the staff of the Department have taken an active part in its organization and work, while the HSK examination and the Chinese Bridge competition have been conducted under the aegis of the Confucius Institute.
Staff dynamics at the Department are largely determined by the working conditions in tertiary education and social provision in the country. The Department, however, has been able, through involving researchers in the teaching process, to widen the circle of teaching staff working with students and achieve a balanced age structure of the faculty. Gradual rejuvenation of faculty has been a strategic goal for many years, which is why preparing new staff through postgraduate programs as well as shaping perspectives for young teachers has become a priority and will remain so in future.
The Department will continue to create a comfortable environment for teachers and researchers, increase qualification levels, and publish monographs concerned with the analysis of pressing issues in Asian and African Studies and exploring little- or underresearched topics.