QS Rankings: SPbU attracts international students to St Petersburg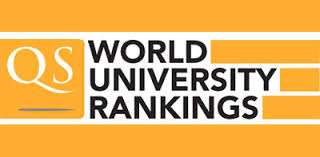 St Petersburg makes the top100 student cities rankings, coming in the 78thplace globally. Theleague table has been compiled by the QS Quacquarelli Symonds since 2014. In the top 100Russia has been so far represented only by Moscow.
St Petersburg ranks above Moscow for affordability: it has been named the 7thbest student city intheworld, whileMoscowis now 40th, according to latest global rankings. Although for desirability bothcitiesremainequal, comingin 88 and 85 forthiscategorycorrespondingly, StPetersburghoweverdoesfallbehindMoscowforemployeractivityandstudent mix.
Analysts highlight thatuniversityrankingsinfluencesthestudentcityrankings. So, Russia'sleaders Moscow University and St Petersburg Universitymake a significant contribution to the city rankings.
StPetersburgUniversityisanonlyuniversityinStPetersburgtomakethetop 300, andtheUniversityaimstointeract with employers and provide students with the best opportunities, said SPbU Rector Nikolay Kropachev. The University attracts employers to develop educational programmes, perform education quality assessment and be actively involved in research. TheUniversity'spartners can now formulate topics for graduation projects and work with the students' research supervisors. Moreover, employerscanbe members of SPBU Human Resources and Research Commissions.
—TheUniversityexplores and expands opportunities to attractbestresearchers and studentsglobally, which will hopefully make St Petersburg a more desirable destination, — said Nikolay Kropachev.
Category: News
Hits: 2832