SPbU hits South Korea's leading mass media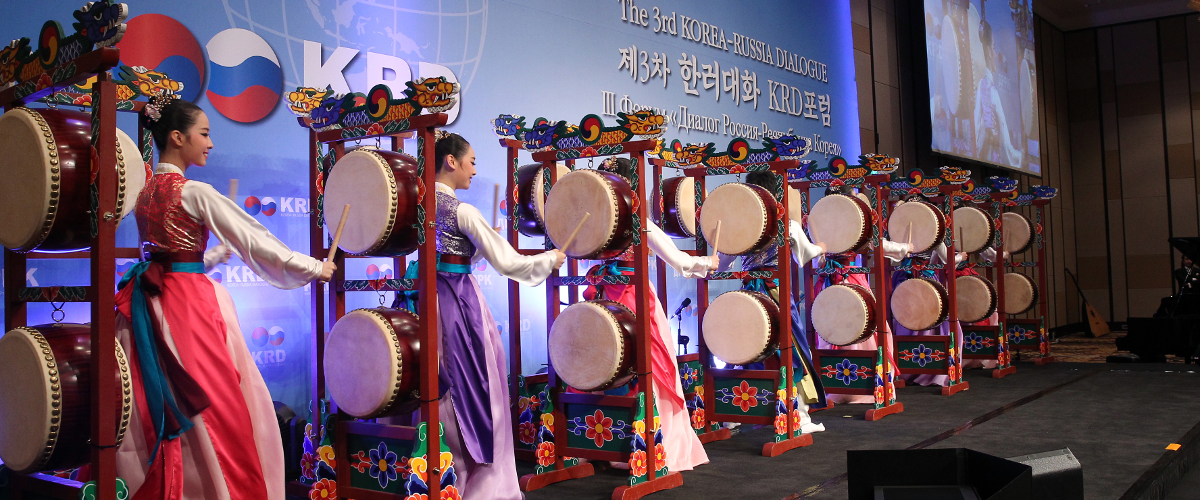 How does SPbU develop educational programmes to study Korea? Why are Korean studies gaining more and more popularity among senior school students? What is SPbU's role in Korea-Russia relations? SPbU professors on Korean studies answered these questions to the YTN, the world's first 24-hour Korean news and current affairs channel broadcast around South Korea.
SPbU has welcomed Charonne Kang, a reporter from the YTN, the world's first 24-hour Korean news and current affairs channel broadcast around South Korea. SPbU's staff and students told about what is well-established and new in how to teach and learn Korea at SPbU.
Over a hundred years, SPbUhas been involved in a wide range of research projects on Korea's culture, history and language, and now SPbU leads the world in study of Korea. SPbU has a number of undergraduate, graduate and post-graduate programmes in Korean studies, including an area of study "Global Sociology" of the educational programme "Sociology".
Interdisciplinary teaching is what makes SPbU unique on Korean studies, said Professor in Korean studies Sergey Kurbanov, and language practices are not an only focus.
— Korean studies are an insight in to Korean history, social sphere, politics, geography, culture, and arts, rather than mere language acquisition, which is for everyone, — said Prof Kurbanov.
UnlikeEuropeanuniversitieswiththeirfragmentedfocusonKoreanculture, SPbUis distinctive as it adopted a holistic, still scientifically structured, approach to Korea, which ensures that SPbU educates and prepares highly-qualified specialists meeting the labour market demands. The alma mater equips its graduates with the knowledge and expertise in Korean mentality, skills for analysing the current trends and affairs, and it prepares students for employment in a wide variety in occupations in the private sphere, education and research.
Today there is an increased global popularity of South Korean culture, the Korean Wave, and more and more applicants are becoming interested in Korean studies. Although students are under the influence of modern trends, they nevertheless come to realize the value of traditional Korean culture. SPbU academic staff and students successfully created a traditional Korean dance studio, which gained popularity in St Petersburg and Seoul.
The Forum "Dialogue Russia – Republic of Korea" opens up new horizons for Russian students and university teachers. SPbU Rector Nikolay Kropachev is a chairperson of the Forum Coordination Committee and actively involved in bilateral events.
In December 2016, the Forum held a seminar on Pak Kyongni, and SPbU specialists were also engaged. She garnered international acclaim for the 21-volume epic novel T'oji (1969–1994; Land), in which she chronicled Korea's tumultuous history from 1897 to 1945. The novel, widely regarded as a masterpiece of Korean literature, took Pak more than 25 years to complete and won numerous honors.
The University primarily focuses on making Korean literature and Pak Kyongni more popular in Russia. We are developing a University-wide course on foreign literature, said Associate Professor Anastasia Guryeva. It will bring together West European literature and other literatures, and Korean literature, primarily with a focus on Pak Kyongni, is by no means an exception. It will also bring together foreign scholars working in literature studies and philology.
In October 2017, SPbU is going to hold an international conference on 120-anniversary of Korean studies at SPbU. It was some tenyearsagowhentheUniversityheldsuchaneventandbroughttogetherscholarsfrom more than ten countries. The conference will attract renowned scholars from Russia, Korea, Europe, USA and other countries.
Category: News
Hits: 3707